Here is the world's largest solar power array built by China.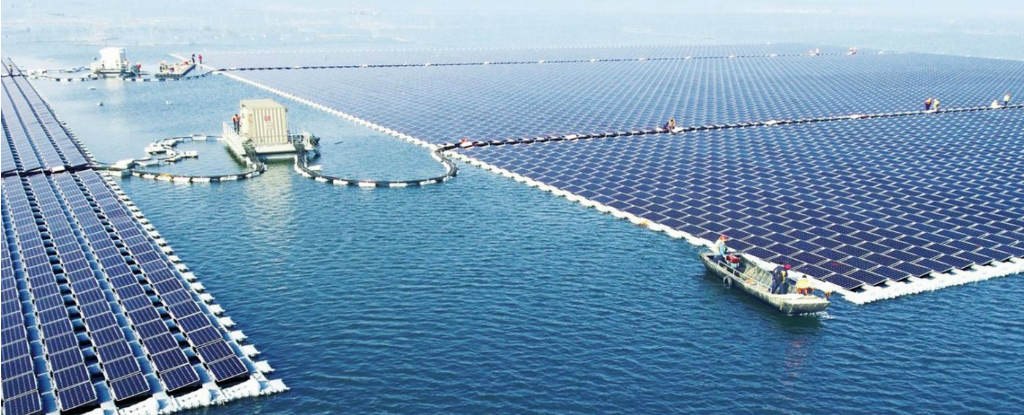 The world's largest floating solar power plant is now online in China. Built by Sungrow, a supplier of PV inverter systems, the 40MW plant is now afloat in water 4 to 10 metres deep, and successfully linked to Huainan, China's grid.
The placement was chosen in large part because the area was previously the location of coal mining operations, and as a result, the water there is now mineralised and mostly useless.
---
Almost as a direct insult to Donald Trump here we see the Chinese really trying to adopt the renewables while that idiot pulls America out of the Paris accord.