Hovering drones are getting bigger.

Lockheed Martin's K-Max is a full size, unmanned helicopter, capable of both autonomous and remote-controlled operations.
Previously deployed in combat zones, it is now increasingly being used for civilian applications, from fire fighting, to heavy lifting and oil drilling.
And the firm's Aerial Reconfigurable Embedded System (Ares) aircraft features rotating engines that allow it to take off and land vertically like a helicopter, but also fly fast like a conventional aeroplane.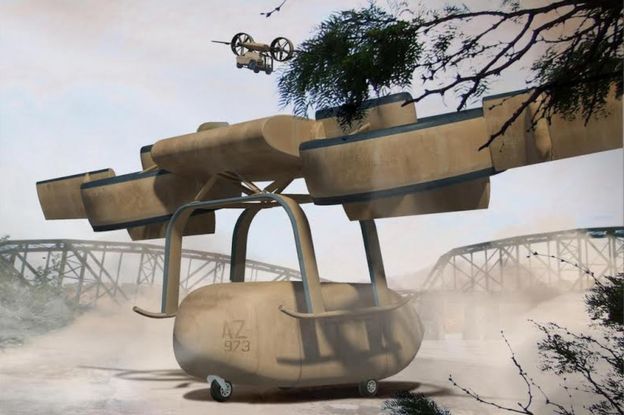 ---
I love anything futuristic, and I was delighted to see a drone that is now just about as large and useful as Thunderbird 2 was in the cartoon. feature.
Any comments.