New Horizons: Pluto map shows 'whale' of a feature.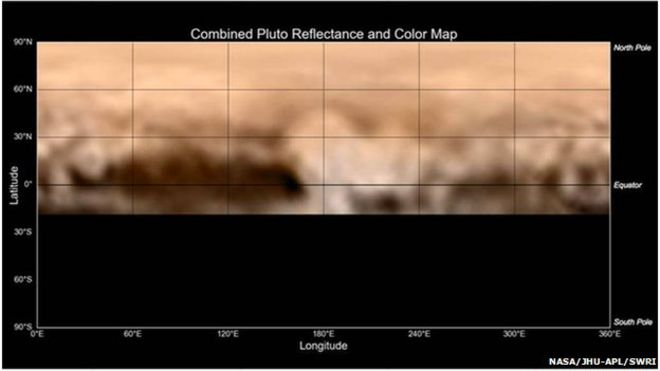 The US space agency's (Nasa) New Horizons probe is now less than seven days away from its historic flyby of Pluto.
New Horizons is moving at nearly 14km/s - far too fast to go into orbit on 14 July. Instead, it must gather as much information as it can while it sweeps past not just Pluto, but its five moons as well: Charon, Nix, Kerberos and Hydra.
The BBC will be screening a special Sky At Night programme called "Pluto Revealed" on
Monday 20 July
, which will recap all the big moments from the New Horizons flyby.
HERE
is the link to the full report.
---
At it's closest, Pluto, ( which has been downgraded to a dwarf planet ), is 7.5 Billion kilometres from Earth, but as its orbit is extremely tilted in regards to the other planets,this orbit sometimes brings it closer to the sun than Neptune is.
I think that this will be a very interesting programme to watch.
Don't you ?